Welcome to the Deemo Wiki!
Feel free to contribute and grow our tree!
Deemo (stylised as DEEMO) is a piano-based rhythm game created by Rayark Inc., an independent game developer in Taiwan. The game is available on mobile platforms, both iOS and Android. A sequel, Deemo II, has been announced.

There are also other products in the same franchise: Deemo -Last Dream-, Deemo: The Last Recital, Deemo -Reborn-.
Deemo Updated to Version 3.6.0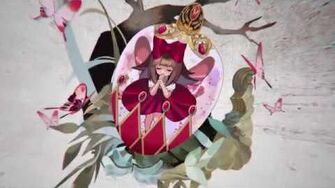 Enhanced gameplay experience and optimized UI
Attention: If you are unable to enter the game after launching or if syncing time takes longer than usual, please turn off your internet connection first, then reenter to game settings and turn off cloud syncing.
Which of the new collections are you most excited for?
Deemo 3.6.0 has been released - 3 new collections added!
Create blog post
Blogs
Hey guys! So Deemo 3.2 has been out for a while now, and all I can say is : OH.MY.GOD. They legit went all out on this update, and made some really damn good chapters with some hard and challenging charts. However, I want to pick apart each chapter …

Read more >

With 3.2 coming out and the pages starting to coming in, we're now faced with the same problem as the 3.0 update: new collections coming in the middle of the song set.

Before I start adding the collection pages/waiting for people to move all the coll…

Read more >

Hey guys! Today, WE HAVE SOME ARTWORK (source Rologeass, no idea where he got the picture from). We get 2 songs from RAC 6, one being Frozen Emotion by Xen (from VOEZ), with another being Delusion by an unknown composer. Then we have Yamajet's coll…

Read more >
See more >
Community content is available under
CC-BY-SA
unless otherwise noted.